Welcome to Sign Pro, the leading provider of high-quality signage in Utah! Our mission is to deliver signs of the utmost quality while ensuring complete customer satisfaction. Since the early nineties, we have been catering to the signage needs of customers along the Wasatch Front. Our extensive knowledge in the field, coupled with our fast, friendly, and affordable services, has positioned us as the go-to sign company in the region. As a locally owned and operated business, our reputation as a top-notch sign company has grown over the years, preceding our name. Our signs can be easily spotted throughout Midvale, Utah, and the surrounding areas, and we are proud to offer numerous references to attest to our outstanding work.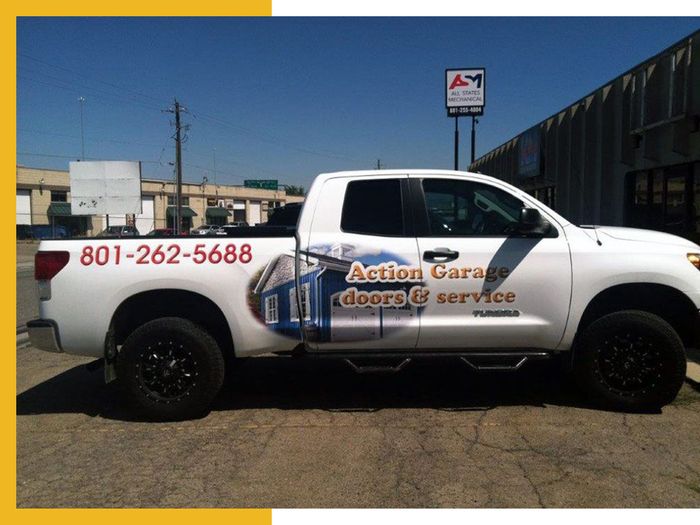 Vehicle Graphics And Car Wraps
If you desire a distinctive appearance for your car, truck, box truck, or trailer, Sign Pro is here to assist you! Our vehicle graphics services encompass a wide range of options, including vinyl logo and lettering placement, plotter cut vinyl, and printed vehicle wraps. With the expertise of our experienced team, we can create the perfect look for your vehicle, enabling you to showcase your logo or business information and leave a lasting impression. Let us help you elevate your brand visibility and make a statement on the roads.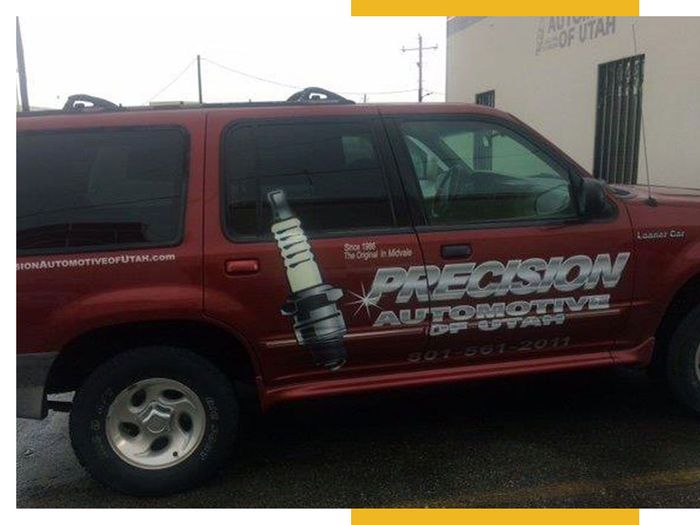 Vinyl Stickers And Decals
Versatile and impactful, our contour cut vinyl stickers and decals are ideal for a variety of applications. Crafted from high-quality vinyl, our custom stickers are available in an array of sizes, shapes, and colors. Whether you aim to promote your brand, create a unique logo, or convey a memorable message, our experienced team is dedicated to assisting you in designing the perfect sticker. We understand the significance of precision and attention to detail, ensuring that your stickers and decals flawlessly represent your brand and message.
Commitment To Excellence
At Sign Pro, our commitment to excellence extends beyond the services we provide. We take immense pride in our unparalleled expertise within the signage industry. Our highly knowledgeable team stays up-to-date with the latest trends and techniques in vehicle graphics and sticker production. By combining our expertise with state-of-the-art equipment, we guarantee the delivery of the highest quality workmanship.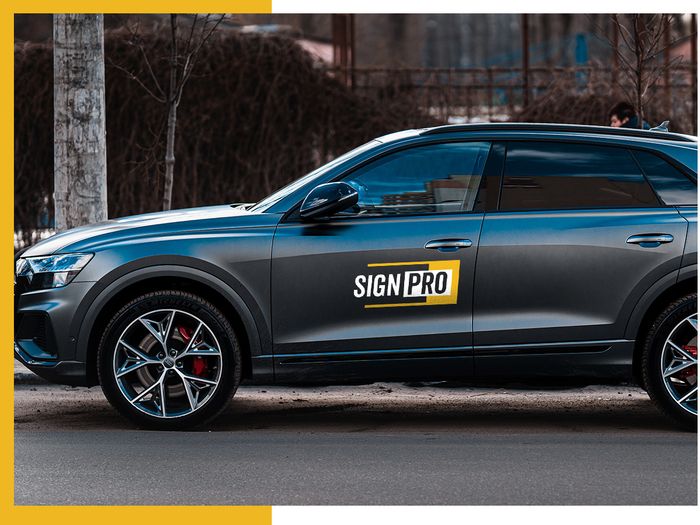 Customer Satisfaction
Customer satisfaction lies at the core of our business values. We strive to exceed your expectations throughout the entire process. From the initial consultation to the final installation, we prioritize open communication, timely delivery, and exceptional customer service. Recognizing that your signage represents your brand, we are dedicated to helping you make a powerful impact on your target audience.
Sign Pro stands as your trusted partner for all your vehicle graphics and signage needs in Utah. Whether you seek to enhance your vehicle's appearance through our vehicle graphics and car wraps or create eye-catching vinyl stickers and decals, we possess the expertise and resources to bring your vision to life. Reach out to us today to discover how we can help you elevate your brand visibility and effectively convey your logo or message using high-quality vinyl stickers. Experience the Sign Pro difference and let us assist you in leaving a lasting impression.
Ready to get started?
Contact us today to learn more about our vehicle graphics services and how we can transform your vehicle into a powerful advertising tool. Trust Sign Pro to deliver exceptional quality, unmatched expertise, and outstanding customer service. Let us help you make an impact and drive your brand forward!