If you're a business owner looking for ways to improve your customer experience, branded apparel for your employees or for customers to purchase is a great way to increase brand recognition! At Sign Pro Utah, our team is proud to create custom apparel that will help your business, school, or organization stand out from the crowd! From boosting brand recognition to creating a coordinated, cohesive experience for visitors and customers, creating branded apparel and custom clothing can make a big positive impact on your business!
Quality Clothing You'll Love
Our team of experienced professionals is dedicated to providing you with high-quality, custom branded clothing that will make a lasting impression from the first moment when you work with customers, clients, or visitors. Because we believe in providing top-quality products to our customers, you'll find that our branded apparel not only feels better than other customizable clothing, it'll last longer, too! From easy-to-wash shirts that are wearable and comfortable to hats that fit properly and withstand harsh UV rays, our customizable branded apparel is designed for use!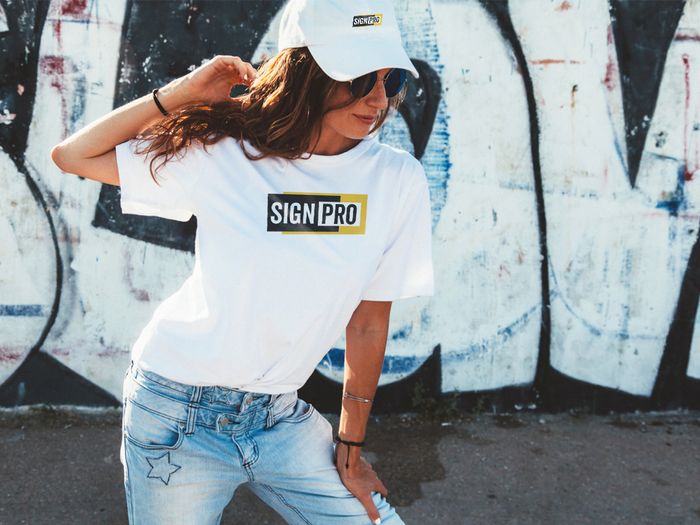 Wide Selection of Options
Not every business or organization needs T-shirts or baseball caps, and that's why we offer a wide selection of clothing to place your branding on. From shirts and hats to jackets and hoodies, Sign Pro Utah has the perfect custom apparel to fit your organization's needs! Not sure what kinds of customized clothing you'll need for your employees or customers? Not to worry, our team is here to help you figure out which of our products are most likely to fulfill your needs and provide the best experience. From color-coordinated shirts for your organization's employees or volunteers to ensure that your customers have high-quality clothing to purchase with your brand name on it, Sign Pro Utah is here to help!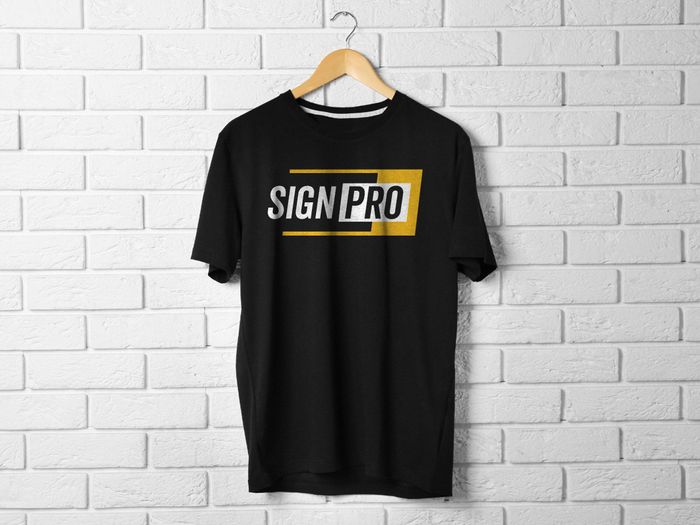 Serving All Kinds of Organizations
Did you know that branded apparel can elevate a wide range of brand experiences? Many companies utilize color-coordinated apparel to denote different department employees, while schools can offer teachers, professors, and caretakers branded apparel to ensure that only authorized personnel are responsible for students. Other uses for custom apparel include promoting special events for organizations like churches, clubs, or groups, and even branding for teams in sports! Whether you're looking to promote your company, team, or organization, Sign Pro Utah will help you create a unique look that will turn heads.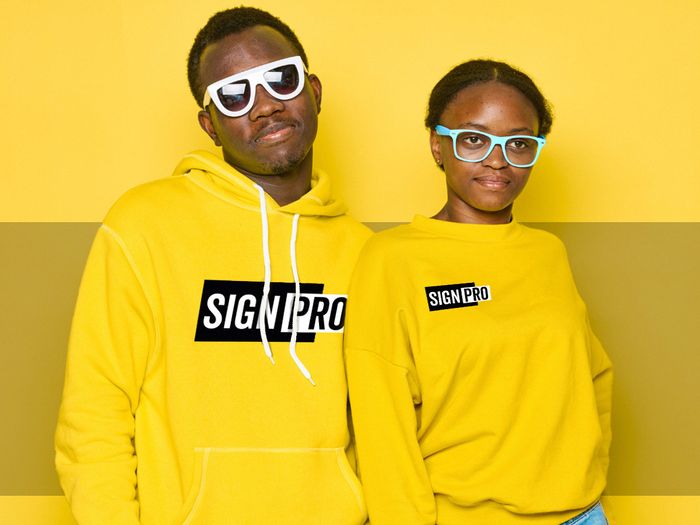 Bold Statements With Quality Apparel
With custom apparel from Sign Pro Utah, you can be sure that your employees, customers, volunteers, or participants will make a bold statement while enjoying quality, comfortable clothing that will last! Whether you're trying to boost your organization's brand recognition in local communities or you're simply expanding your product offerings to include top-quality apparel with your brand name on it, our team is here to help! If you're not sure how to design your branded apparel to ensure the best impact for your customers or employees, simply reach out to us to discuss your apparel needs! We'll work with you to figure out the best way to make a lasting, positive impression on your customers with your branded clothing!
Ready to get started?
If you're ready to get started with top-quality apparel that's designed to boost your brand awareness, improve your customer experience, and coordinate your working environment, don't hesitate to reach out to us today for a quote! Our friendly, helpful team members are dedicated to helping our customers create quality, beautiful branded apparel that represents their brand with a bold statement. Contact us today to get started with a quote for your brand apparel needs!